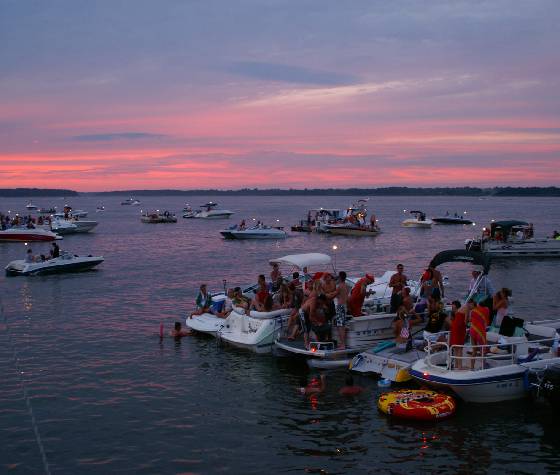 With our family-friendly amenities, top-notch services, and beautiful Rathbun Lake, the decision becomes easy.
Scroll down to review the many things that make Rathbun Lake Marina the premier boating destination on Rathbun Lake!
Please call our office at (641) 724-3212, or email us at
support@rathbunlakemarina.com for availability and pricing.
202 well maintained slips
Covered/uncovered slips of all sizes
Seasonal/month/week/nightly rates
PWC dry docks
Dockside water and 30 amp/50 amp lighted pedestals
Sat-TV Customer Approved Installations allowed
Courtesy docking for marina and restaurant visitors
40,000 lb Con-o-Lift Trailer
40,000 Sling Travel Lift
Truck/Tractor/Loader pulling units
Trained experienced personnel and file on each boat
Controlled parking access
Loading zones and handicap parking
Courtesy utility dock carts
Golf cart friendly campus
Protected channel from wind and wave action
Deep clean water
Generous approaches and fairways between docks
Minimal flood impact on the dock and parking access or electric and water service
Six ramp lanes including two high water ramps with courtesy docks for convenient launch and retrieval
Our marina is covered by multiple station video recorded surveillance. Four stations with 24-night vision capable cameras keep 24/7 watch over the property and docks.
The Appanoose County Sheriff keeps regular watch over the marina as well as the marina based IDNR water patrol.
The marina is a full-time, year-round home for owners Doug and Sheila Clemens, as well as our general manager.
The safety and security of the marina and customer personal property is a priority that is not considered lightly.
Food and Fun available at Louie's
For hours and daily specials check out their facebook page. To place a take out order call 641-895-0058. For other information call Tim at 515-371-5599.
Fuel dock with marine additive Blended ethanol-free gasoline - diesel delivery arranged
Pump Off - free weekday self-serve
For safety and convenience, the marina provides 24/7 boat tow service.  A well-equipped boat and experienced captain are on call to respond to tows and emergencies.   Call 641-895-4694
Newly remodeled and stocked
Boating essentials and supplies
Custom order discount available from Land and Sea catalog
Ice/Beer/Wine, Snacks and Sundries
Fishing license, live and artificial bait, and fishing supplies​​
Marina Store Hours:
Opening April 1st, 2022
Upholstery sewing and minor repairs are available, Contact AJ at Barefoot Marine Upholstery 515-205-0367 for more information
Summer and winter storage of boats and trailers
Shrinkwrap and custom cover service available.
Waterside and land based gin poles for mast stepping.